Movers and Packers in Abu Dhabi
Found a Best Home - Now Hire The Best Movers and Packers
Movers and Packers in Abu Dhabi
As an Expert Movers and Packers in Abu Dhabi, we believe in the power of a stress-free move. Our personalized and cost-effective moving services have been designed to help take the burden off your shoulders. Our highly experienced Move Managers will take care of every step of the process, from start to finish, ensuring that your move is seamless and hassle-free. Sit back and relax, as we take the lead in making your move a success. We understand that moving can be a daunting task, but with our team of professionals by your side, you can trust that your move will be a success. We are committed to making your move an easy and enjoyable experience. Let us help you make your new start a great one.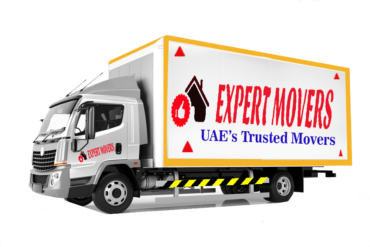 OUR MOVERS AND PACKERS SERVICES
Home Relocation
We Provide the best Movers in UAE ensuring you get the best possible packing materials. Our crew will provide you the excellent packing and unpacking services.
Local Movers
Hiring a local UAE Movers is bet because of the knowledge about the roads and areas. We are a local Movers in UAE. Go local to avail hassle-free moving.
Office Relocation
Expert Moving Company provides the best office movers and packers for a timely transition. We value your business because keep running your business is our top priority
Movers and Packers in Abu Dhabi
Our team of Professional Movers and Packers is dedicated to providing top-notch services to our clients. Since 2013, we are a licensed moving company that operates not only in Dubai, but also in Abu Dhabi, Al Ain, Ras Al Khaimah and further. We understand the worries that come with moving and are prepared to do our best to make your relocation process as smooth as possible. 
Expert Movers is available 24/7 to provide you with all the help you need for your home removal. Whether you have used our services before or not, we assure you that we will handle your move with the utmost care.
Cheap Movers and Packers Services
We understand how difficult and expensive it can be to move that's why our Cheap House Shifting services are the best if you are on a budget, and it's our mission to make it easier and more affordable to relocate. Our team provides reliable and practical moving assistance as well as packing, furniture setup, and removal services. We promise to take extra care with your most delicate items, whether it's a brand new piano or a vintage piece of furniture. Let us help you move without stress!
Best Movers in Abu Dhabi
Getting a moving service in Abu Dhabi is an easy job. Just go to dubizzle and you'll find a big selection of services. We have been providing top-notch moving and packing services for quite some time now. Our many years of experience in the relocating industry make us the Movers in Abu Dhabi for families, businesses and companies of all sizes who are looking for a smooth move in the UAE.
Best Moving Company Abu Dhabi
The Movers and Packers in Abu Dhabi are dedicated to making the moving process as easy as possible. We can offer you a great price, no hidden costs! We are aiming to revolutionize the moving industry, allowing you to have more control of your relocation.
When you are going through one of the most unpleasant experiences of your life, you should not be expected to pay a hefty price, that's make us Best Moving Company Abu Dhabi. 
The Best Furniture Movers Abu Dhabi
Its easy to move single item such as a pizza or a basket of popcorn is relatively simple, but transporting large pieces of furniture is much more difficult. These items are bulky and heavy, and there is always the risk of them getting damaged during the move.
Expert furniture movers and packers in Abu Dhabi strive to guarantee the safety and security of all items during the moving process. Our Moving Company goes the extra mile to ensure the utmost protection of your furniture by providing additional padding and top-notch packing materials. We are considered to be one of the top-notch furniture Moving Companies in Abu Dhabi.
Best Movers Company Abu Dhabi?
We are the best house movers company Abu Dhabi because we have vast experience in moving households across the UAE some of the best practices we provide are as follows
Best Moving Companies in Abu Dhabi
Expert Movers is one of the Best Moving Companies in Abu Dhabi , We have a wealth of experience in the house moving industry and are committed to making your move as stress-free as possible. We prioritize the same things that you do and our team is dedicated to ensuring that you receive the highest quality service and the best value for your money. Contact us today to learn more about how we can help you.
House Movers in Abu Dhabi 
We understand how important it is for you to protect your beloved home and all of its furnishings. Our team of Expert House Movers and Packers in Abu Dhabi offer a top-of-the-line, cost-efficient, secure relocation service for your entire home, from the sofa to the oven. We promise to move your possessions quickly and safely.
Movers and Packers – Moving Services
Choose better Moving company that is professional and licensed house movers in Abu Dhabi is not only important but peace of mind for the safety of Furniture Moving. Expert Movers and Packers in Abu Dhabi a moving company with years of experience in the moving and packing services in Abu Dhabi and Dubai.
Our professional and skilled movers and packers will pack your valuable furniture with care and will properly load them in the moving truck. 
 Our experienced packers and movers in Abu Dhabi will get you the high quality packing materials to wrap your belongings in a professional manner.
Movers and Packers Free Quote
When you book our Movers in Abu Dhabi for free moving quote or by calling on 050 292 1003 you will be able to control all of your moving expense effectively. We will prepare everything moving and packing services, help with loading, unloading and unpacking at your new home. 
Moving and Packing Rates
Expert Movers and Packers is the best moving and packing company based on customer reviews. Our customers are very happy with services we provide and the rates we have.
Dubai is a fantastic city with a lot of things to do. If you are going to switch your old house to a new beautiful home because you found a best school for your kids and you want to be close to the school. Therefore you need the best movers and packers in Dubai because you need your expensive furniture to be moved safely. We provide best furniture moving services in Dubai. 
How Much Movers in Abu Dhabi Cost
Movers and Packers in Abu Dhabi
 can cost you a lot or you can save some amount of money by reducing the services you will require. Most of the part in the world especially in Europe movers work per load or hourly but in Abu Dhabi the situation is different. Because movers in Dubai work as per the bedrooms you are about to move. 
Studio Apartment Moving Cost
 Moving a studio apartment is not going to cost a lot. Because in the studio apartment you don't have much furniture because studio apartments in Dubai are not very big. Movers and Packers in Abu Dhabi charge studio apartment between from 500 up to 1000 Dirhams but mainly it depends the services you will need. 
Cost of One Bedroom Apartment moving in Abu Dhabi
House movers for a one-bedroom apartment move can cost from 1000 to 1500 UAE Dirhams. Expert Movers can give a better price if you are moving on a budget without sacrificing professional moving services.
Villa Movers in Abu Dhabi
Moving a small house is really easy but when it comes to moving a big house like a five-bedroom villa it's a challenging task for moving companies and as well as for you. Villa moving requires plenty of time, planning, and expenses. If house moving is not planned properly everything can go wrong because it's a big house full of furniture. 
We are here to make your villa moving simple, easy, and affordable. Contact our customer support today and we will assist you with all of your questions. 
Our House Shifting Services
We are local movers and we know the requirements a house shifting needs. We are local moving company fully equipped with all tools and trucks and we use only quality packing materials because if the best quality is not used then the safety of valuables will be compromised. We offer the following services in the United Arab Emirates.
Movers and Packers Abu Dhabi to Dubai
We are a moving company that operates from Dubai and we are here to make the moving houses from one emirate to another. Hence if you are living in Abu Dhabi and recently transferred to Dubai. And you want a moving company that can transfer your house furniture from Abu Dhabi to Dubai then we are the movers and packers that can help you with your relocation.
If you are in need of movers from Abu Dhabi to Dubai then you should be selecting a company that has covered trucks because it's a long way to Dubai and the weather conditions in The United Arab Emirates is hot. This is why we use covered trucks for your moving from Abu Dhabi to Dubai. While choosing Movers and Packers Abu Dhabi to Dubai make sure they have the proper packing materials, tools, and trucks for a smooth experience.
Professional Packers and Movers
Any moving company is not perfect itself unless they employ the best and efficient professionals. The Moving company with the right employees is the company that can deliver satisfying services. That is why we hire professional packers and movers who are not only experts but very skilled in their jobs.
There are plenty of Removals companies in The United Arab Emirates and some of them are very good, Expert Abu Dhabi movers are one of them that care about their clients, from the first call till the end of the complete house moving.
House relocation can be a complex and time-consuming process, but it can be done successfully with careful planning and execution. Expert Movers and Packers is well known for stress free house moving.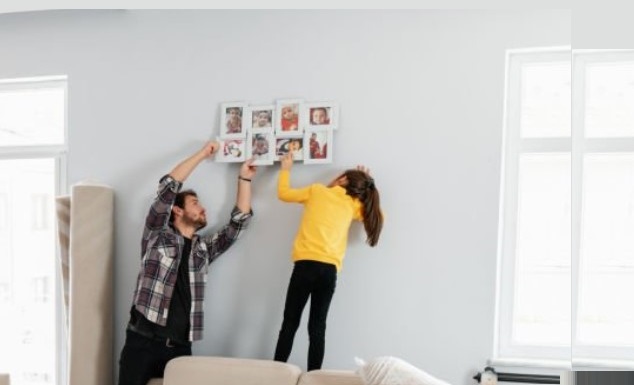 Furniture Movers Services
We pride ourselves on our commitment to customer satisfaction. That's why we offer a comprehensive range of services, including packing, loading, transportation, and unpacking, to ensure that your furniture arrives safely and securely at its new destination.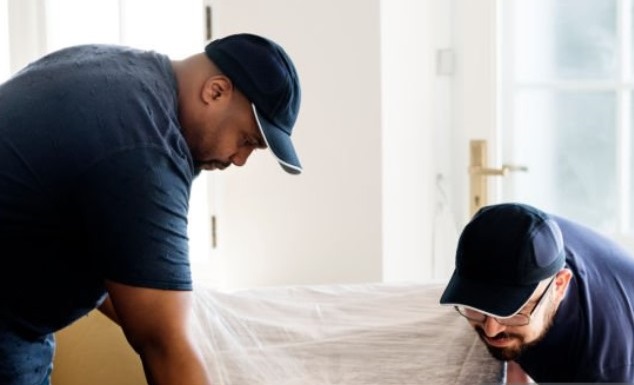 Our experienced team of relocation experts has the knowledge and skills necessary to handle every aspect of your office move, from planning and preparation to packing, transporting, and unpacking. We work closely with each client to develop a customized relocation plan that meets their unique needs and preferences.
Great service by very polite, helpful and very hardworking men. Would definitely recommend made moving very easy here for 9.30am and finished by 12pm.
House Packers and Movers in Abu Dhabi
Our top priority is to move things safely because as a best Cheap Movers services is not the answer or guarantee to safe moving. That's why we offer affordable house shifting services.
Office Movers in Abu Dhabi
We assure that your office movement is on time,  smooth and hassle-free, while you focus on your most important business.
Internal Moves
IT decommissioning and recommissioning of desktop equipment
Furniture disassemble and reassemble
Supply File & PC Crates
Handyman
Expert Movers and Packers in Abu Dhabi also provide Expert handyman who will reconnect white goods, put up lights, install shelves, hang curtains & pictures in new home. 
We pride ourselves on the standard of our highly trained handymen, who every time  work hard to solve any handyman problems that may have. 
HAPPY CUSTOMERS ARE OUR PRIORITY
Expert Mover and Packers has delivered convenient and brilliant ways to move its customers' households or corporate anywhere within the United Arab Emirates. 
Our services are designed proficiently to meet the maximum customer satisfaction, and they are also rendered in such a way that comes out great on the expectations of our clients.
We ensure that commitment, of any form, do not creep in and hamper our efficiency. However, in case of an unfortunate accident, despite of all safety precautions undertaken, we try to take the entire responsibility of the loss thence incurred and compensate fairly.
"Whatever you are, be a good one"
Abraham Lincoln
We are passionate about the customer satisfaction. The Mission of Expert Movers and Packers is to build trust with our clients. When we started Expert Home Movers we wanted to build a company that can deliver quality moving and packing services at really affordable prices.
Our professionally trained packing crew love what they do and that's why they pack each and everything with care and ensure the safty that they dont get damaged during the transit.
Call us @ 050 292 1003 For your instant stress free quote