Packing everything in the house is obviously a time consuming task, When packing is so hard then why not leave to Expert Movers and Packers Abu Dhabi? 
All Expert Movers and Packers staff are well trained to tackle any kind of packing services:
Why Professional Packers and Movers? 
Packing is the most important of any move either it's residential move or commercial moving it carries a lot of weight in relocation services. Hiring a professional packers can save you not only a lot of time but a lot of money too. You must be thinking how they can save a lot of money for your. It's because they know how to pack things.
Hiring the professional packers and movers can do following works very efficiently.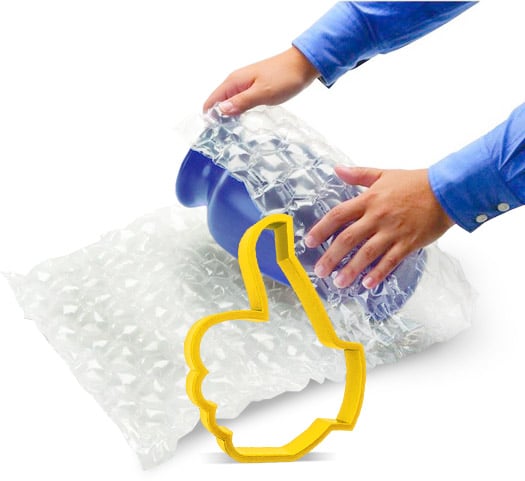 Wrapping of fine furniture

As we all know that packing of the furniture is very difficult because furniture can not be packed without taking each part apart. If you try to pack the furniture by yourself it'll be very difficult because you will need a lot of power tools to dismantle the furniture. Mean while professional packers will come with their installers who know how to dismantle a complicated piece of furniture.
Packing of Fine Art
We all know how hard is to collect a fine art. If you have love of fine art then you must have very expensive collection of fine art in your house. We at Expert Movers and Packers in Abu Dhabi are the best company to provide the fine art packing services at your door step.
Home Appliances Packing Services
We all know the value of the UHD Tv in these days. It is very important to keep the original packing in a safe place for your next house moving. Unfortunately if you lose it by any mean then you should contact the proper packers to take care of the TV because it will need a wooden box for the maximum protection while moving. Packing of other appliances like Fridge, Washing Machine, Dryer is as important as packing a expensive TV
Crockery Packing 
How can we forget the most important part of a house which the Kitchen. It may surprise you that Crockery Packing is the most difficult par of the packing process because you have to take care of everything in the Kitchen. If a box of china is not properly packed and if you drop it then you what will happen? It will shatter each piece in box. If you are planing to move in Dubai and need a professional movers in Dubai then consider hiring a professional company that knows how to handle the packing process.
Cargo Packing Services
If you fly more often because of your business or for job purposes then you know about the Cargo Packing thing. Cargo packing is much differnt than the normal packing which is carried out for local relocation services. But if you are moving abroad then it's important to ask your relocation comapny for the cargo packing. In cargo packing more packing material and high quality material is used. Sometimes it is also important that things should be packed in wooden crating for maximum protection.
We offer a flexible service, which will suit every customers' needs. Packing is one of the most important processes when moving into a new place. Some items are incredibly difficult to pack properly, and the wrong techniques can cause permanent damage to these items.
This is why you should hire professional packers to ensure all your items are moved both quickly and safely. From planning to handling, all steps of the packing process are covered by the professionals of Expert Movers.
Regardless of the size, quantity, value, or fragility of your items, you can trust that all your valuables are packed and moved carefully. Just give us a call and we will do the Expert work for you.
Why Packing is Important?
We all know the importance of the packing in the house and office moving industry . Packing is important because without the proper packing the furniture and other stuff can be damaged during the transit. To Minimize the risk of damage during the moving the packing plays a big role.
Which Packing Material to Use for Crockery?
Packing of crockery doesn't cost much. You should pack the crockery in hard paper which is easily available at any packing materials shop and it costs less than 10dhs. If you need expert help then hire Expert Movers and Packers in Abu Dhabi for best results.
Will Packing Tape Damage Furniture?
Simply yes if packing tape is on naked surface of the furniture then there is big chance it will ruin your furniture's color. For this you need hair dryer. Warm the tape and it will loosen it's adhesiveness.